About Jeff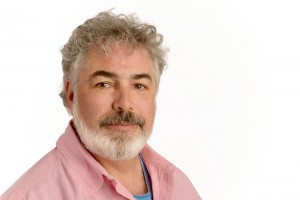 Photographer Jeff Curto is Professor of photography at College of DuPage in Glen Ellyn, Illinois, where he has taught since 1984. Courses frequently taught include History of Photography (which has its own podcast), Tools & Techniques for Digital Photography, Advanced Digital Imaging and Extended Photographic Projects. His teaching efforts earned him an Honorable Mention in the Santa Fe Center for Photography's annual Teacher of the Year – Patron Saint of Photography award for 2007.
In 2013, Jeff was named as an Apple Distinguished Educator. Each year for the last 20, Apple Computer has selected 100 educators who are ambassadors, advisors, advocates, and authors of authentic and innovative content and Jeff has now joined that group of 2000 education professionals.
Starting in the spring of 2009, Jeff began leading photography workshops in Italy. See www.photographitaly.com for more information.
The Podcast
This podcast is recorded during History of Photography course lectures. Originally intended for students in the class,  thousands of people around the world have found the podcasts useful to their education as photographers.
As each of the current semester's class sessions occur, the corresponding podcast from the previous semester is replaced by the new one. Therefore, there is always a "full semester" of podcasts available on these blog pages and on iTunes.
Listening, Watching & Subscribing
You can listen to and watch the podcasts from these pages or you can subscribe to them using a podcast reader. The most popular podcast reader is Apple's iTunes. If you subscribe using this link, each time there is a new class session posted on the internet, the software will automatically download it to your computer. Once on your computer, you can transfer them to a portable device, make a CD of them or just listen to them right there.
Regardless of where you watch/listen to them, the podcasts can be paused, stopped and started like any other video that you might find. This means you can skip ahead over sections that aren't as relevant to you or rewind to hear a section over again.
You don't need an iPod
Despite their name, you don't need to have an iPod to listen to podcasts. Simply download the podcasts to your computer and play them there. Because the podcasts are in the highly compatible .m4v format, you can play them on many devices.
See the Class Slides
In addition to the visuals that are embedded in the video for each class session, you can see all the visuals that are used for each class (slides) using the appropriate link for each individual class session. You'll find a set of regular web pages linked at each class session posting.
Podcasting to the World
For those interested in how podcasts can extend a class beyond the classroom's walls, see Globalizing Education One Podcast at a Time, an article I wrote for the journal Technology in Higher Education.